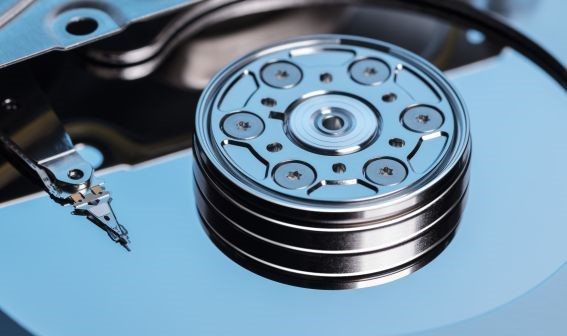 When you shop for a new computer, be sure to choose a device that has features which can protect your privacy and make it harder for hackers to access your personal data. According to Statista, the number of ransomware attacks has reached 190 million in 2019, and hackers continue to develop increasingly smarter malware.
Online criminals can be highly creative when they want to break into your system, so you need to be very careful anytime you connect your computer to the Internet. Just do a search online for "top computer security threats" and you will get an idea of the types of online dangers that are most likely to target you.
I don't want to scare you, of course. However, knowing the threats you will probably face, as well as how to deal with them, will help you protect personal information. Here's how to maintain your privacy and make it hard for cyber criminals to get access to your computer data.
1. Install an antivirus software.
Unless you have an old computer, which uses an ancient version of the Windows operating system, your PC is likely to have antivirus software pre-installed. Microsoft has bundled the "Windows Security" application with its operating system, starting with Windows 7. It's true that the antivirus wasn't doing that great back then, but its recent versions have gotten good marks from independent antivirus testing labs around the world.
If your computer uses the macOS or Linux operating systems, it may be somewhat safer online, but this doesn't mean that an antivirus application is useless. Yes, Windows seems to be more vulnerable, but let's not forget that hackers attack it in larger numbers because it is the most popular O.S. in the world. So, do yourself a favor and use an antivirus for macOS or Linux, even if it is a free one.
2. Install and activate a firewall.
Firewalls add an extra security layer between your home network and the web, preventing infected web pages from running their malicious content on your computers and devices. The good news is that many malware protection applications include software-based firewalls as well. In fact, Windows itself comes with a basic firewall. If you plan to replace your router, make sure to buy one that's got a firewall module built into it. Then, configure the firewall according to your needs.
3. Use strong passwords.
Many people continue to use weak passwords such as "123456" or "monkey" for their computers. Don't make the same mistake; create a password that's long, complex, and yet easy to remember. Don't reuse the same password for multiple accounts; use a password manager if you need to remember lots of user/pass combinations.
4. Don't visit shady or unknown websites.
By staying away from malicious sites, you are going to be less likely to fall victim to malware, online scams and identity theft. Ensure that the websites you are visiting use the secure HTTPS protocol; platforms which continue to use HTTP will send your data over the web, including your passwords, in an unencrypted form.
5. Don't store sensitive information on your hard drive.
You don't want to keep confidential info (credit card data, etc.) on your computer, because it may fall into the wrong hands. Some people store sensitive information using cloud services such as Dropbox, OneDrive, Google Drive or Apple's iCloud, but my recommendation is to keep all your precious data on an external hard drive.
One more thing: if your computer is hit with a ransomware attack, all the information on your hard disks will be encrypted. So, it makes a lot of sense to back up your data regularly, keeping copies of it online and offline.