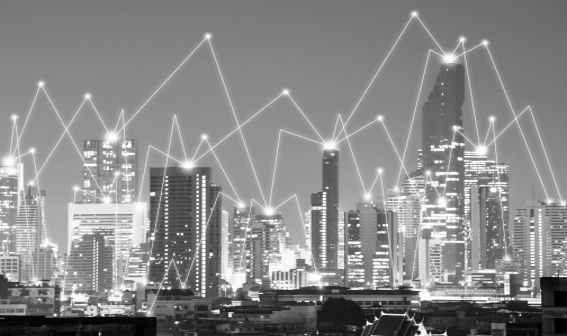 If you have taken a peek into the Internet of Things (IoT), you might be tempted to start thinking about replacing your home or office gadgets with their smarter, Internet-connected versions. Before doing that, my recommendation is to read at least a few IoT-related articles. In fact, that's the very reason why I have decided to put together this Beginner's guide to the IoT.
Things may seem quite simple on the surface: you connect smart devices - intelligent lightbulbs, for example - to the Internet, and then you can control them remotely, using a dedicated app that's been installed on your smartphone.
It is an easy to grasp concept, but it's taken it a long time to reach critical mass. Intelligent lightbulbs have started to become more popular thanks to the success of products like Philips' Hue smart lighting system, which offers the ability to control light color and intensity using Android smartphones, iPhones, tablets, and more.
IoT goes way beyond these simple applications, of course. To get an idea of its potential, here are four things to understand about the Internet of Things before jumping in.
1. It is an interdisciplinary field.
The key thing to understand about IoT is that it involves a host of disciplines. It requires computer scientists, analysts, and programmers, among others. The goal is to create connected devices that can work together to gather data, process it, and then generate useful results. Companies have built IoT devices to monitor product flow, manage their inventories, control product quality, optimize supply chains, provide assistance to elderly individuals, send emergency notifications, and more.
2. Let's not forget about security.
You will need to think about data security if you plan to develop or use IoT solutions. Most IoT devices will be connected to the Internet or could be tied into a corporate network, which means any device could be open to attack. Unfortunately, the first wave of IoT devices has not been built with security in mind. Even today, many systems continue to exchange data with servers and other devices in an unencrypted form, and that data is often stored on servers in plain text. So, I wouldn't secure my home using a smart lock yet, no matter how "smart" that lock may claim to be. Let's hope that developers will take the time to create devices that require strong user authentication and encrypted data flow in the future.
3. It is used for infrastructure applications as well.
IoT infrastructure is often used to control and monitor urban infrastructures, saving municipalities time, money, and increasing productivity. The devices can also coordinate tasks between various service providers, improving emergency response coordination and incident management.
Several governments plan to automate their cities building smart systems, which require little or no human intervention. Santander, the capital of the autonomous community, which is situated on the north coast of Spain, has its own smartphone app. The application is connected to over 10,000 sensors, which show the available parking spots, monitor the environment, display the digital city agenda, and more.
4. IoT devices are getting smarter by the day.
The major benefit of an IoT device is that it's connected to the Internet, so it can collect, process and send out data coming from third-party sources as well. Smart Internet of Things devices can use this information to enable new services; for example, cars can use the community-shared data about speed and location to prevent car accidents. Systems like these can help save lives and reduce costs; they are powerful examples, which show how connected devices can lead to innovative, better ways of doing things.